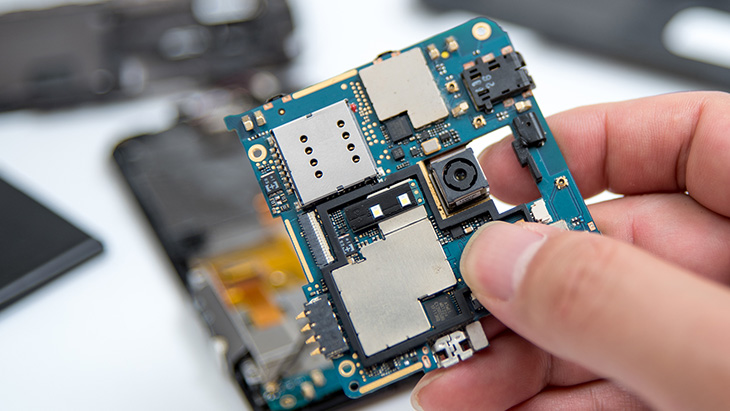 Globally developing materials used in cutting-edge devices
In the electronics market, which includes smart devices that support diversified applications, technological innovations are being made each and every day.
We conduct the proposals and sales of materials for optimal camera modules and sensing module components. These materials can also be used for high-end models that are getting more and more sophisticated and compact. We support our users with a global supply system by utilizing our overseas bases.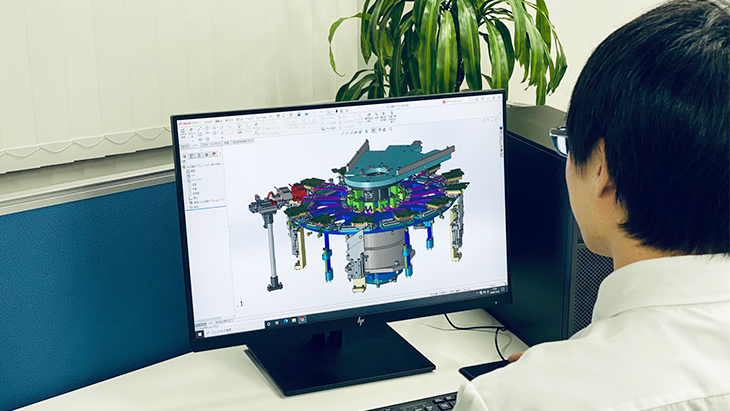 Supporting users
with industry-leading skills
We have put together a technical team both rich in experience and possessing skills relating to element technology,
manufacturing, and testing of camera module for smartphones.
In order to meet a wide array of customer needs, we make design proposals which put to use our long-cultivated know-how, and provide high-functioning automated equipment, automated testing equipment which utilizes image processing, and the like.

DOWNLOAD MATERIALS
Active Alignment Equipment
for Camera module
Industry-leading level of productivity


◆ Current : UPH1000
◆ Next generation: UPH1500/Target
(under development)

Applications: Camera module for Smart phone & Automotive
Also available for large optical format's sensor(1" or 4/3")
Improve total yield loss and efficiency
※Lens barrel AA and dual / triple camera AA also developed possible
AVI (Automatic Visual Inspection) Equipment
Leverages latest Machine Vision technology
Correspond to every works and items to be inspected
Propose as a total system that includes not only AVI units and software but also auto handlers
Development examples;
AVI for 6 surfaces of camera module
AVI Aluminum die-cast for auto motive
AVI for Metal filters
Assembly and Testing Equipment
Utilizing our experience in developing assembly and test equipment for semiconductors and camera modules, we propose custom equipment that supports the following elemental technologies
● High accuracy Pick and Place
● Parts assembly
● Adhesive bonding
● Resin encapsulation
● Laser soldering
● Electrical testing
● Camera image testing